Space Apps for Android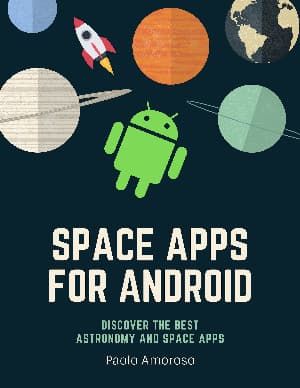 Cover of Space Apps for Android
Space Apps for Android: Discover the Best Astronomy and Space Apps. Learn what the best astronomy and space apps for Android do and how to get the most out of them. Discover the variety of apps for observing the sky, learning about the universe, and keeping up with space exploration.
The Google Play Store has millions of Android apps for all sorts of application domains and tasks. And there are many great astronomy and space apps buried in there.
This book saves you time and effort by reviewing a selection of the best or most useful apps for discovering the universe and following space exploration. It allows you to find your way around these apps and provides usage tips and tricks. You'll discover planetariums and sky maps, interactive planetary globes and atlases, satellite pass predictors, space flight simulators, and more. These apps will help you observe the sky, spot the International Space Station and artificial satellites, and understand the universe.
For each of the dozens of featured apps you'll get a summary of what it does, a list of the major features, an overview of the usage, and valuable tips. You'll also learn whether and how the apps work on Chromebooks and other desktop Chrome OS devices.
Space Apps for Android combines in a single resource information and insight on apps that often come with little or no documentation. It's your encyclopedia of space apps.
My Cybook Opus Ebook Reader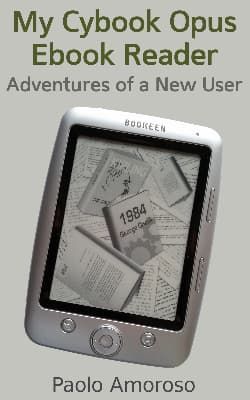 Cover of My Cybook Opus Ebook Reader
My Cybook Opus Ebook Reader: Adventures of a New User is an ebook on digital reading that tells my experience in researching, buying, and using a Cybook Opus ebook reading device manufactured by Bookeen. The book is available for free download.
The book is not a manual or a how to guide, but covers some aspects of the Opus hardware and operation from a different angle. It is a sort of diary of a technically savvy user with no prior experience with ebooks, who shares his notes and thoughts about learning the device and digital reading.
Saturno: Nubi, anelli e lune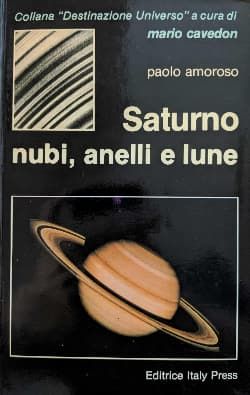 Cover of Saturno: Nubi, anelli e lune
Saturno: Nubi, anelli e lune (Saturn: clouds, rings, and moons) is an astronomy popularization book I wrote in Italian traditionally published in 1983 by Italy Press. It is long out of print and no longer available, see the Google Books entry.
The book covered the knowledge about the ringed planet up to the direct explorations by the first space probes. Its content is obslolete and I do not plan to republish or update it.
Contributions and collaborations
Diario di un'Apprendista Astronauta
Diario di un'Apprendista Astronauta (diary of an astronaut apprentice): I wrote the glossary of the autobiography of Samantha Cristoforetti, an Italian astronaut of the European Space Agency.
Nello Spazio con Samantha
Nello Spazio con Samantha (in space with Samantha): I did the technical revision of a book for kids the European Space Agency astronaut Samantha Cristoforetti co-wrote with astrophysicist Stefano Sandrelli.